To find a restaurant in St Pete is really not a problem. It is rather the opposite way around. – what shall we eat and where shall we go? To make any type of listing among hundreds and hundreds of eating places is a rather presumptuous task. We are not going to do that.
All restaurants in St Pete are not good. As everywhere in the world. Some are very good, some are bad and some are just "wobbly". If we are disappointed with a restaurant, we never go back and we have no reason to talk about it. So the list of restaurants you will find here are the ones we go to ourselves and they deserve your try as well. At the headline for each restaurant you will – as a simple guidline – find one of the following indications: $, $$ or $$$. I think you understand the message.
In some places, you will find references to real prices in USD. Please take those references with a grain of salt. Even if these price indications are valid at the beginning of 2018,  they most likely will change over time. And even if we would like to re-visit all restaurants regularly, it is impossible. Take them for what they are – general opinions!
---

Moon under water   $$
There are several Brittish Pubs in St Pete. But if you would find one which really also serve not just pints of different quality, but also the best type of dishes from the Brittish kitchen, this is the place.
And the menu is really extensive: you will find anything from a real decent Burger for less than$10, to curries for around $15, Bangers and Mash for around $15 and all the way to hand cut Salmon for $20. The reason why we are mentioning prices is this. This restaurant is located on Beach Drive, which is not exactly known for decent prices. But here you can get back several times and still your credit card doesn´t go into melt-down…
What we really recommend is a lunch sitting out on the sidewalk. There you can sit and look at all the characters passing by again and again. And that entertainment is for free!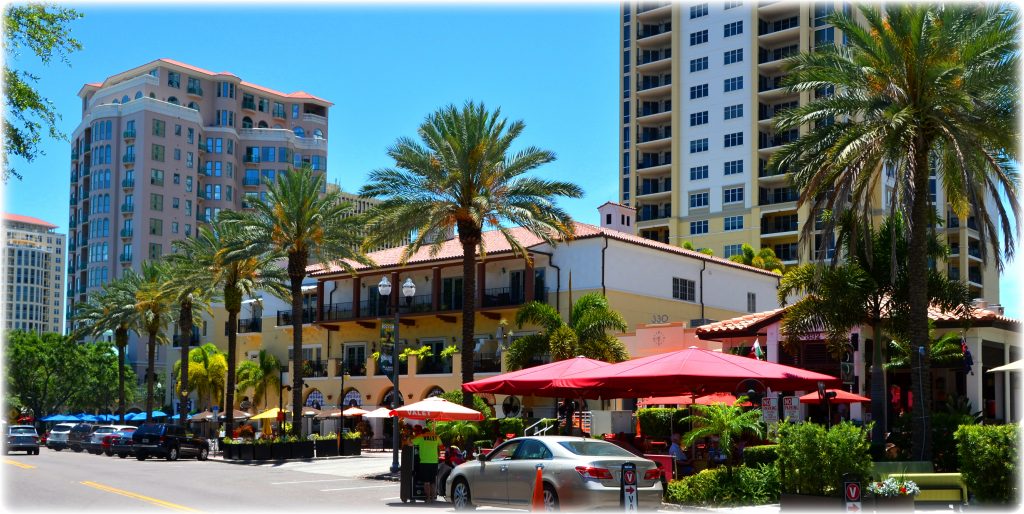 Annata Wine Bar   $$
Also located on Beach Drive is Annata Wine Bar. The name indicates this is not just any restaurant. Indeed, they are, but they are also very good at wines. And the pleasant and knowledgeable staff is really interested to make you enjoy what you are drinking. If you think this little gem reminds you of another Italian place in St Pete we have told you about, you are right. Annata are owned by the same family which are also the owners to Mazzaro´s Italian Food Market.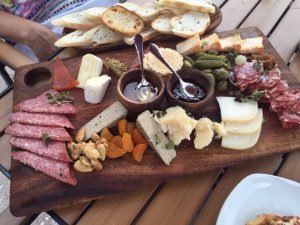 If there is anything we would like to recommend, it is the Charcuterie Plates. You can decide yourself how many picks you want to have and while sitting there pretending you are back in Italy, for sure, you will order another glass of crisp, white Italian wine!

Park Shore Grill   $$$
It is not just geographically that Park Shore Grill is in the center of everything – it is also the hub for fine dining in the area of Beach Drive. And it is not a bad location either, when coming down from 3rd Avenue North. But you should know why you are out for dining. Sure, you can get a burger or a Panini for $13, but if you are in the opposite end of your spending mode, a Park Shore Filet Mignon & Lobster Tail will drain your wallet with $46, 00 for just the dish.
This is not to deter you from visiting Park Shore Grill, on the contrary. To dine here is an event for itself. It is not just the excellent food, it is very much the attention from the staff and the nicely decorated premi-ses make you feel like a VIP; it is elegant without being snobbish. And a late lunch or early dinner outside, brings you right to the center of the live and vibrating St Pete. Sit here an evening and all important people of St Pete will pass by at your table. It is hard to name their specialties: meat, fish, shellfish. They have managed to pull the best from international dishes and created their own versions. Give it a try and tell them where you read about it…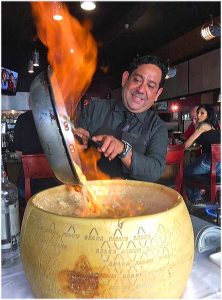 Grazzis´   $$$
Not in any way degrading any other Italian restaurant in the St Pete area, but this is one of our favorites! First, if you go to an Italian restaurant, you expect it to be "familia". Even if you haven´t got a bunch of Mafioso's at the next table (as far as we have seen..), you have the right South-of-Rome vibes. And you can chose between fine dining and white clothes, chill-down atmosphere in the bar or small-town feeling eating out on the sidewalk.
We don´t need to talk so much about the dishes; we will let Dominic prepare one of their corner stone dishes: a Cavatelli Bada-Bing (just the name!)  for you.  If that can´t make you visit them, we really don´t know what to do… And a tip: their Early Dinner Menu for $15.00 between PM 4:00 and 5:30 is an offer you can´t resist…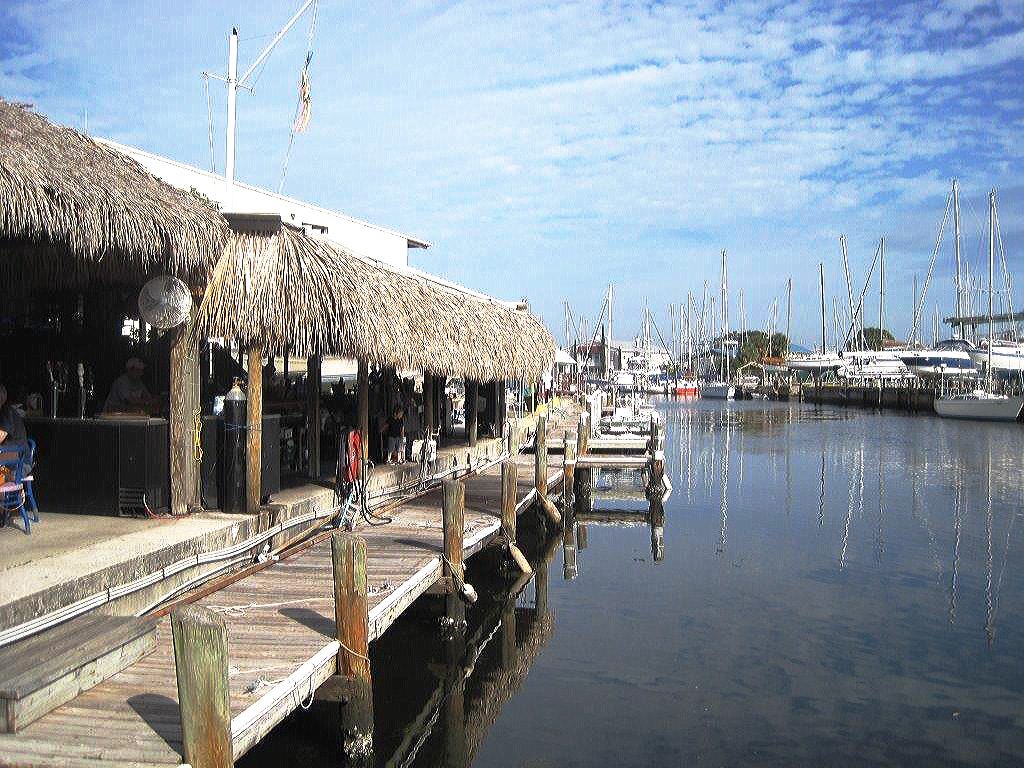 SOO SORRY!
For commercial reasons – we understand – this restaurant was closed down late September/early October 2018. We regret it, because this was a real "waterhole" for many of us living nearby. But as we hope, new contractors may take over sooner or later, so we keep it in our guide and keep our fingers crossed!
Fish Tales   $
If you are looking for an upscale main street restaurant with attitude and complicated dishes, you can stop reading here. But if you like to swing by a homey eating place where you meet ordinary people without behavior and dress code complexes, you can keep on reading.
Let us be frank: this is not the place where you expect culinary exaggerations and innovative cooking. It is a downright chill out place where you go to meet your buddies over a pint or two. And if you are hungry, they can offer some OK dishes to solve that problem. The bar offers many different beers, you really can't complain about the drinks, although the range of wines is somewhat limited… (to put it mildly). Some have made this their favorite hang out. You can walk here, you can come by your car or you can tie up your boat at the leg of your bar stool.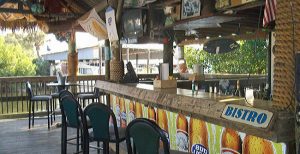 But why do we suggest you make Fish Tales a visit – with that wobbly kitchen? It is because they don´t pretend they are something else. The place got atmosphere – it is the real thing, it is no fake backdrops and props from Hollywood. And it is true; you can tie up your own boat at your bar chair. And we can promise you, coming here at around PM 5-ish, especially a Friday afternoon, you will not be alone!

Munch´s Restaurant   $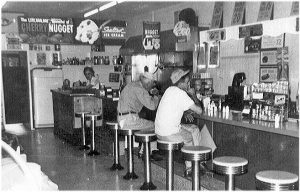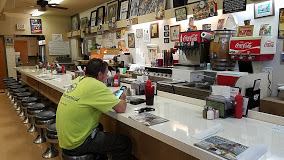 In England they have their Pubs, in France they have their Bistros, Germany has their Bierstuben, in America we have Diners. In St Pete we have Munch´s.
The concepts may have similarities, but the design and decorations are totally different. This is easy eating, the simple American way. You may find new and glossy Diners in the US, but Munch´s is the same thing it has been since it started around 1950: s. To swing by and have something to eat at Munch´s is like coming to eat at grandmas´ kitchen. This is really a "no fuss" kind of place, you are automatically a "luve" when you enter, the service is swift and the dishes as you expect them to be. So there is a reason you find a lot of locals eating here and several lorry drivers and folks from the road who know the place since generations, are regulars too.
May we suggest one of our favorites? Their Meatloaf is to die for…
 
Red Mesa Cantina   $$
Many restaurants claim they are "Mexican". Sure, anyone can add Tabasco sauce on top of the dish and refer to the Latin-American kitchen. But Red Mesa Cantina is not pretending anything. This is Mexico!
Red Mesa is located in an ancient industrial building down-town and the best place to eat is outside on the terrace. In a way, the venue reminds you of New Orleans with wrought iron balconies and brick pillars. But what really creates atmosphere is all the streaming and bubbling water. And the bar is really something: it can´t be any tequila in the world, they haven´t got…
What we really can recommend is a dish only served on Wednesdays. It is Enchilladas DIY. You are served all the ingredients from the bread in a basket, the toppings and the filling in a sizzling hot small frying pan and then you build your Enchilada yourself. While you are sipping your Margaritha… Life can be worse…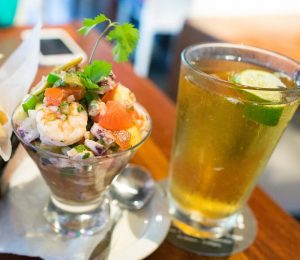 Please note there are two Red Mesa restaurants in town: one up on 4th street North (which is also a very good restaurant) but we are referring to the one on 3rd Street South, because of the nice outdoor atmosphere.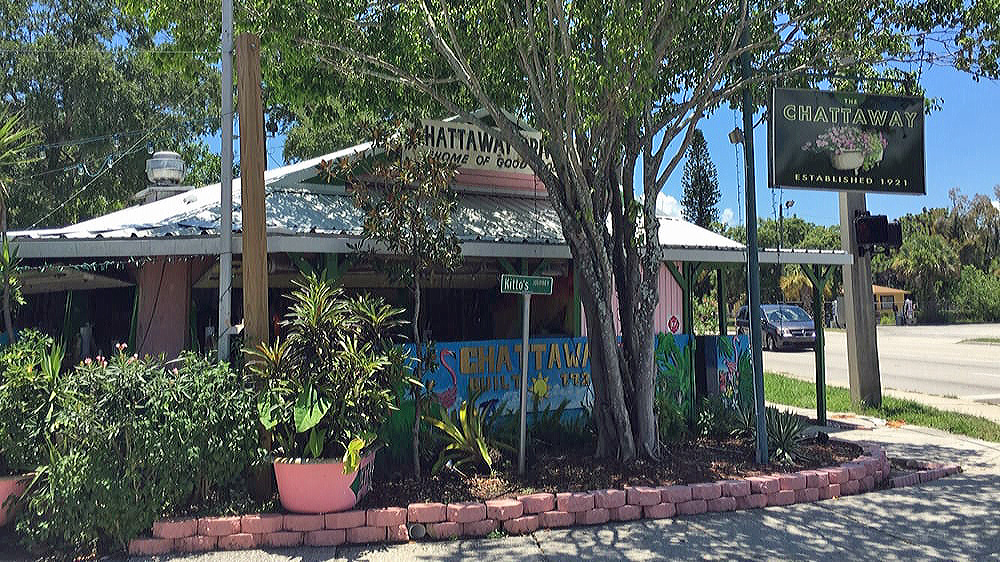 Chattaway  $
Trust us, if not someone (like us…) had told you about it, you would never get the idea that behind that little aging cottage at the corner of 4th Street and 22nd Avenue South with these kind of Caribbean colors, one of St Petes´ more legendary restaurants is located.
Chattaway was started 1951 by (believe it or not) an English lady, M. Jillian Frers. So now you know why it looks like an old-fashioned British tea-house, when you step inside. But usually, it is in the garden restaurant on the backside we spend our time. Because what you see is not just a restaurant, it is an institution. This restaurant is definitely a unique part of St. Petersburg's history. It is a part of St. Pete's Old Florida historical section of town for decades and has a large volume of regulars.
Coming in here into the shades of the over-head sails, it is like coming to some friend's ongoing laid-back garden party. In a way, that is just what it is. A lot of locals who are coming here as a daily routine. And quite often – especially at weekends – you have live music on the small stage. A band, a singer or a sole musician. Welcome to the Chattaway world…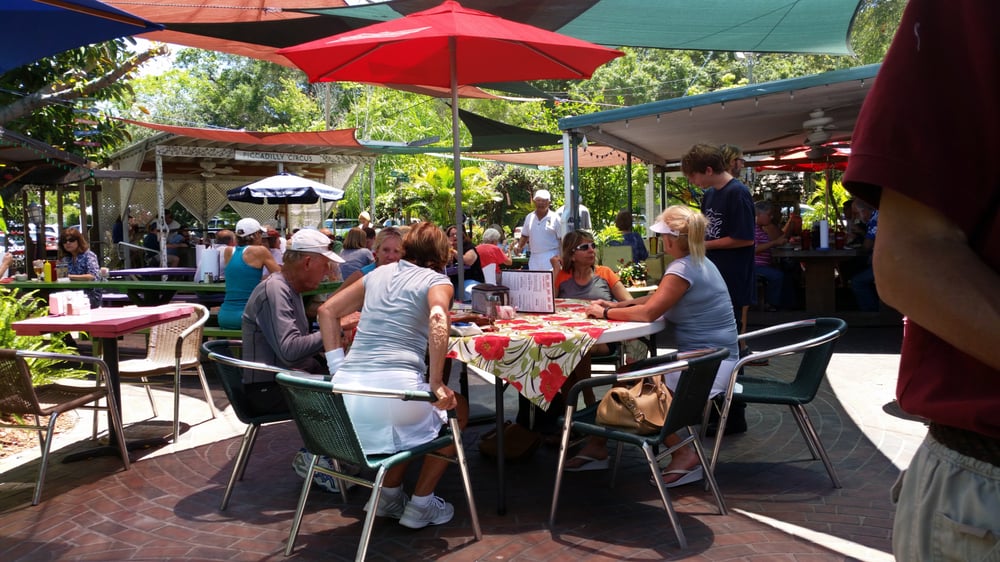 The menu is as laid-back as the guests. And that is the intention. Don´t make things complicated, order their renowned Chattaburger and join the gang…
One advise: This is one of the very few remaining restaurants who only take cash – forget your plastic cards. But they have an ATM indoors.
---
More to come..!