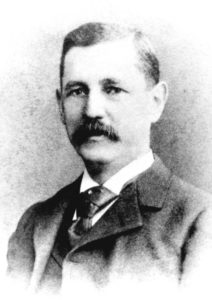 In the year 1881, one single person bought four million acres (16.000 km²) of land in Florida. It was – and probably still is – the biggest purchase of land from a single private person in the history. The area was bigger than the area of the state of Connecticut.
Hamilton Disston came from Pennsylvania where the family was running a saw-machine factory  – one of the biggest in the world at that time. He was one of the first with the idea to dredge Florida to create waterways across the state, east-west. What first seemed to be a good idea, soon turned out to be an environmental disaster. But that is another history…
Hamilton Disston also got the idea to build a new city within the Tampa Bay area. First he built Tarpon Springs. But he soon realized the commercial  limitations of that location. So he decided to build another city, further down south on the Pinellas peninsula, to rival the budding city of Tampa. And so he did and named it Disston City. Disston also suggested to Peter Demens to extend his railroad under construction to Disston City, but they couldn´t agree on the compensation for that (in terms of 50.000 acres of Disstons´ land) and Demens finished the railroad only a couple of miles away from Disston City, where down-town St Pete is located today. But that decision turned out to become decisive, not just for Hamilton Disston, but for the future of the whole area.
Disston City never became what Hamilton Disston envisaged, but it is still today very much alive, but as a different type of a city. And 1910 it changed its name to Gulfport.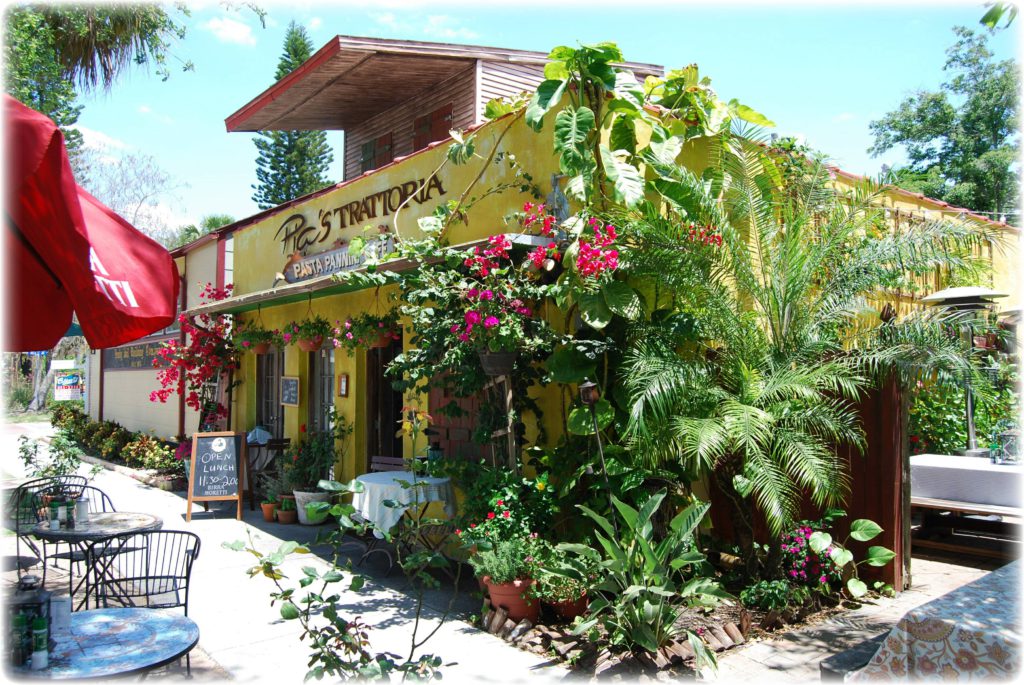 Gulfport today
Whether you stay in down-town St Pete or at St Pete Beach, Gulfport is so close by so it is easy forgotten. Which is a pity. "Old Florida" is a phrase often used in describing Gulfport with its mix of small-scale cottages and small shops, restaurants and other businesses, situated among mature oak trees and brick-paved streets. As a matter of fact, Gulfport is a place you return to, once you have been there the first time.
It is a more slow-pace place, restaurants are often older small houses, converted to outside garden restaurants. The shops are a mixture of antiques, art and hippie-style vending places. And without you even notice it, you convert yourself into that laidback way of living at Gulfport.
As you can see on the map over Gulfport, it is located at the water. But it is not the Gulf. It is the Boca Ciega Bay. The land on the other side is St Pete Beach, the system of barrier islands which goes all the way up to Clearwater.
Eating at Gulfport
There are a number of restaurants at Gulfport. Usually of a smaller size – reflecting the type of location Gulfport is. We have picked just a few, you will find your own when strolling around.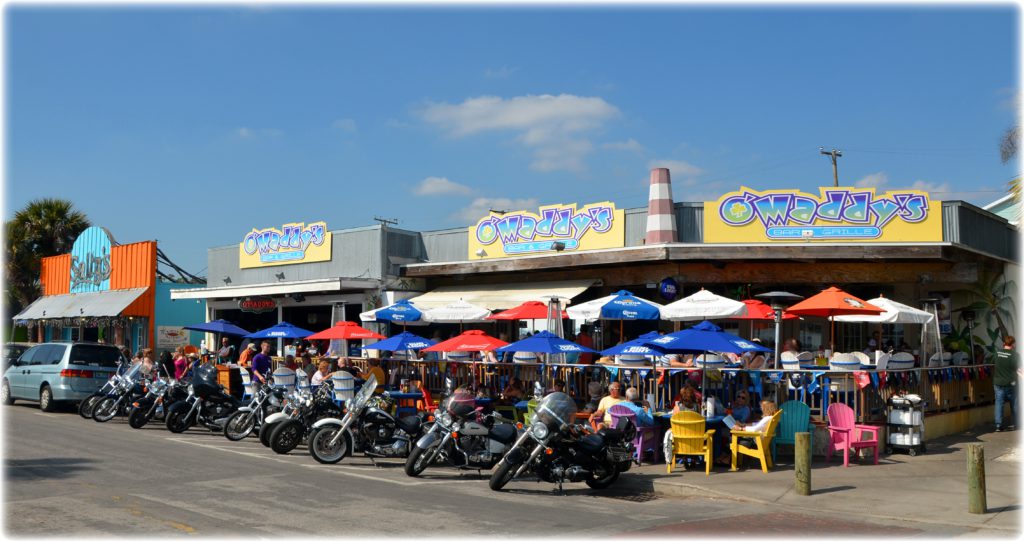 O´Maddys´
O´Maddys´ is actually a Sports & Beach Bar. So it can become quite noisy if you go there at the wrong (or right..?) time. But as opposed to many similar places, this is also a very good restaurant. Even if you also find regular burgers, they have quite an extensive meny with everything from steaks to seafood. And their drinks make a visit even more worthwhile!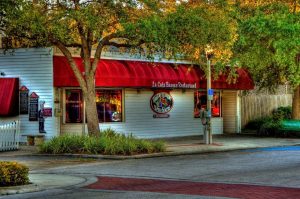 …is no more…
This restaurant has closed its operation. No further news about the reason or its destiny. 
La Cote Basque Winehouse
If there is any restaurant which would deserve a special mention, it is the Cote Basque. This is not a restaurant you stumble into and the building from outside doesn´t look very tempting. And their prices are not on the cheap side: rather above than below $ 20.00. for most dishes.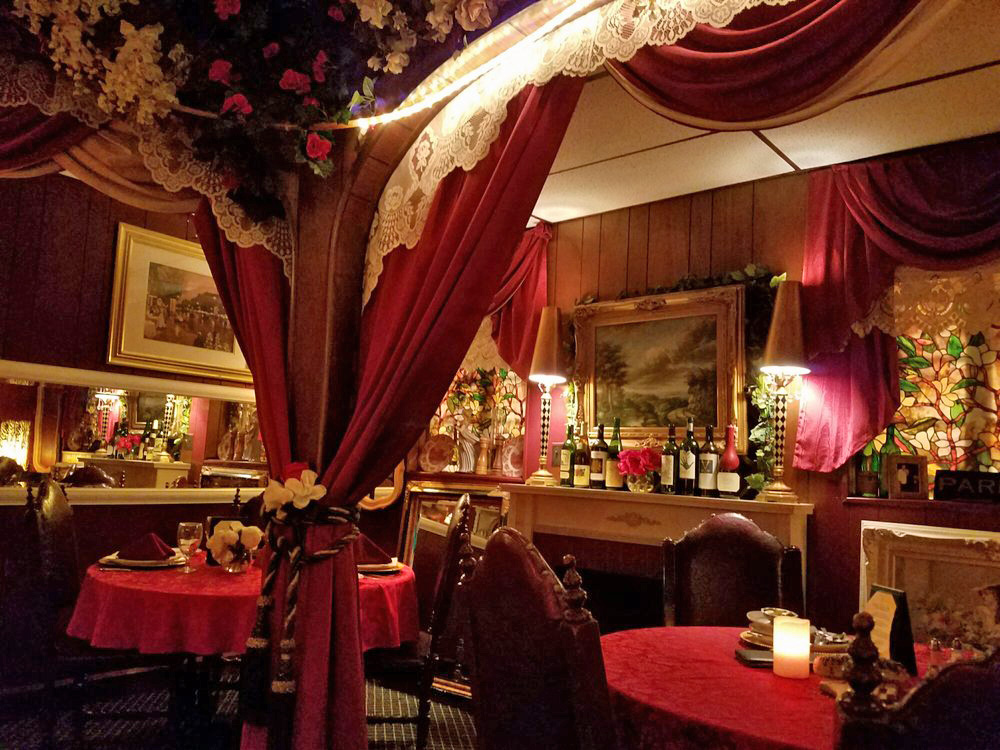 The Basque district is a region in the very northern part of Spain, crossing over to France. That mixture indicates an interesting blend of skills in the kitchen. As if that wasn´t enough, the interior decoration of the premises is worth a visit for itself! It is hard to describe and we don´t want to spoil your moment of surprise… Let´s just say, this is really "Back to the Future", from the ordinary life on the street outside…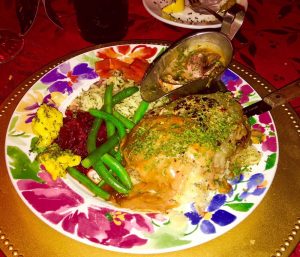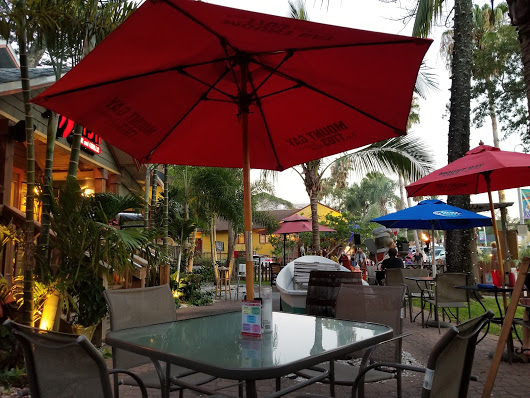 This cosy place has now changed its profile and is named  El Chapo Taco,  And the food is – yes! – south of the border…  But the environment  and the decoration is basically the same. Opinion will follow.
Fish Bar & Grill
Coming to Fish Bar & Grill on the main Street of Gulfport, it is like coming home to someones private garden. And that is because it is what this once was. A rather small private house with quite a bit of land, right in the center of Gulfport, converted to an outdoor restaurant.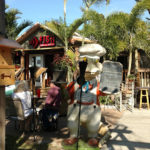 Even if this is not a Guide Michelin  eating place, the food is good and fresh, their Bloody Marys´ are addictive and the staff is nice and funny. And just to sit out in the garden in the shade and look at the life passing by outside the fence on the sidewalk, is reason enough to spend an afternoon here. This is the place where you regain the laid-back life of yesteryears Florida…