There was a time when St Pete had the reputation "Gods´waiting-room".  And even if St Pete was not such a bad place to wait for the unavoidable, there was a point in this gloomy opinion.
After the glorious years of the 1920:s, the down-town St Pete became a spot for people without any future, many retirees stayed on minimal pensions because of the unbeatable climate. Although WW2 brought new life and hope to the city, its aftermath was rather worn out. But the tourists started to come back. And from a squeaky start, money started to poor in to the city, federal investments and public works started to improve the infrastructure, private businesses were started and indeed, this was a "New Deal", even if that Roosevelt slogan was now more than 10 years old, it still had a signification.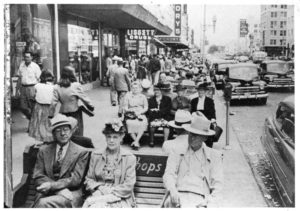 The 1950:s…
As to the building sector, it was several, but in particular one invention, which really created the possibility for year-around housings for retirees. That was the invention of Air Condition units for private houses and apartments. AC had been available for many years already, but that for industrial purposes, for theaters and cinemas, but not these small-size units for private living. While the Florida climate is perhaps not so hot to live in, but during the summer months the humidity can be quite exhausting. The population of the city increased to over 200,000 and streetcar tracks were removed to make way for automobiles.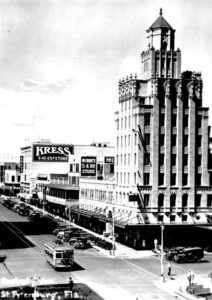 The 60´s and the 70´s…
During this period, a lot was done to the infrastructure as well as the culture of the city. The Municipal Marina was built, as well as the Main Library, the Bayfront Center and the Museum of Fine Arts.
80´s…
The renovations of several of the grand hotels from the 1920´s were in full swing – among them The Renaissance Vinoy Resort. This downtown waterfront gem which was allowed to drop down to a point where the demolition was only days away, became restored to its original shape but with modern facilities and re-opened 1992. Very much the same thing happened with the Don Cèsar Hotel at St Pete Beach.
Late 1990´s and onwards…
From the early 2000´s, the downtown core has transformed into one of Florida's hottest neighborhoods, where more than 14,000 residents are living – choosing from urban-style lofts and townhomes, to luxury condominiums along Beach Drive. With the continued expansion of the University of South Florida/ St. Petersburg, downtown is also home to a growing number of students. More than 10 oceanographic institutes are based at St. Petersburg's Bayboro Harbor area.
…and today…
It is of course true that one of the major and most important activities in St Pete is – again – tourism and property investment. But that is not all to it. St.Petersburg is just now on its way to become one of America's most popular cities to live in and to visit.
The new generation of millenials is sticking around and there's a flood of young professionals moving to St.Petersburg. With an average of 361 days of sunshine each year, St.Petersburg is nicknamed the Sunshine City. The city is surrounded by water on three sides making it a great vacation for sailing, fishing or relaxing on the beach.
St Pete has a charm, reminding you of the (real!) good old days. While St.Petersburg charms vacationers to come back year after year, there are more reasons why you should consider moving here:
Arts and Culture
There is no shortage of traditional exhibitions to visit with the glass sculptures at the Chihuly Collection, Salvador Dali Museum and the Museum of Fine Arts.
However, art is also found on the street with a thriving street mural scene that sends a signal to visitors that St.Petersburg isn't like other cities in Florida. The city is so committed to its outdoor artwork that each September local volunteers host the Shine Festival, which celebrates local artists and welcomes outside artists to participate and engage with the community.
No State Tax
Florida is one of several states with no income tax, which attracts entrepreneurs from all over America. With strong growth and healthy employment opportunities, the younger generation is no longer leaving but staying to work, often in tourism.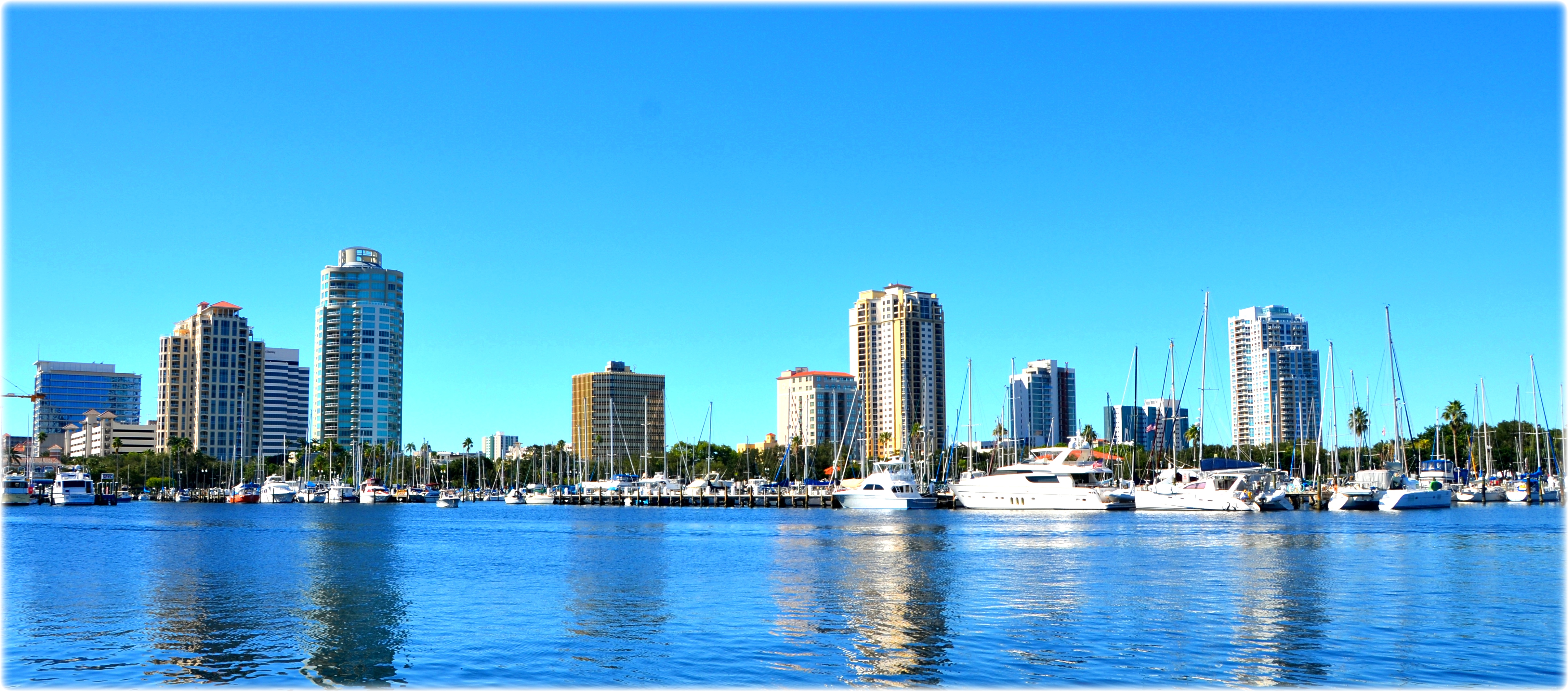 ..we are waiting to see you…
It was Johnny Carson who once dubbed that "instead of the newlywed, St. Petersburg is home to the nearly dead". Today, nothing can be more wrong.
The Sunshine City has recently generated a new type of urban energy that pulses through our neighborhoods and businesses. When you are the 5th largest city – in the 3rd largest state – all the resources of big city life are here for you.  Blending the historic with the modern and the eclectic with the artistic, St. Petersburg is a vibrant, forward-thinking city with a welcoming, small town charm and an exciting vision for the future.
Built over 100 years ago, this place was designed to be the coveted "livable city." It's one of the most vibrant waterfront neighbor-hoods,  with a range of lifestyles for all those seeking a walkable, bikeable, livable city life. You'll find scientists, engineers, artists, techies, musicians, and students driving a new creative renaissance in our city.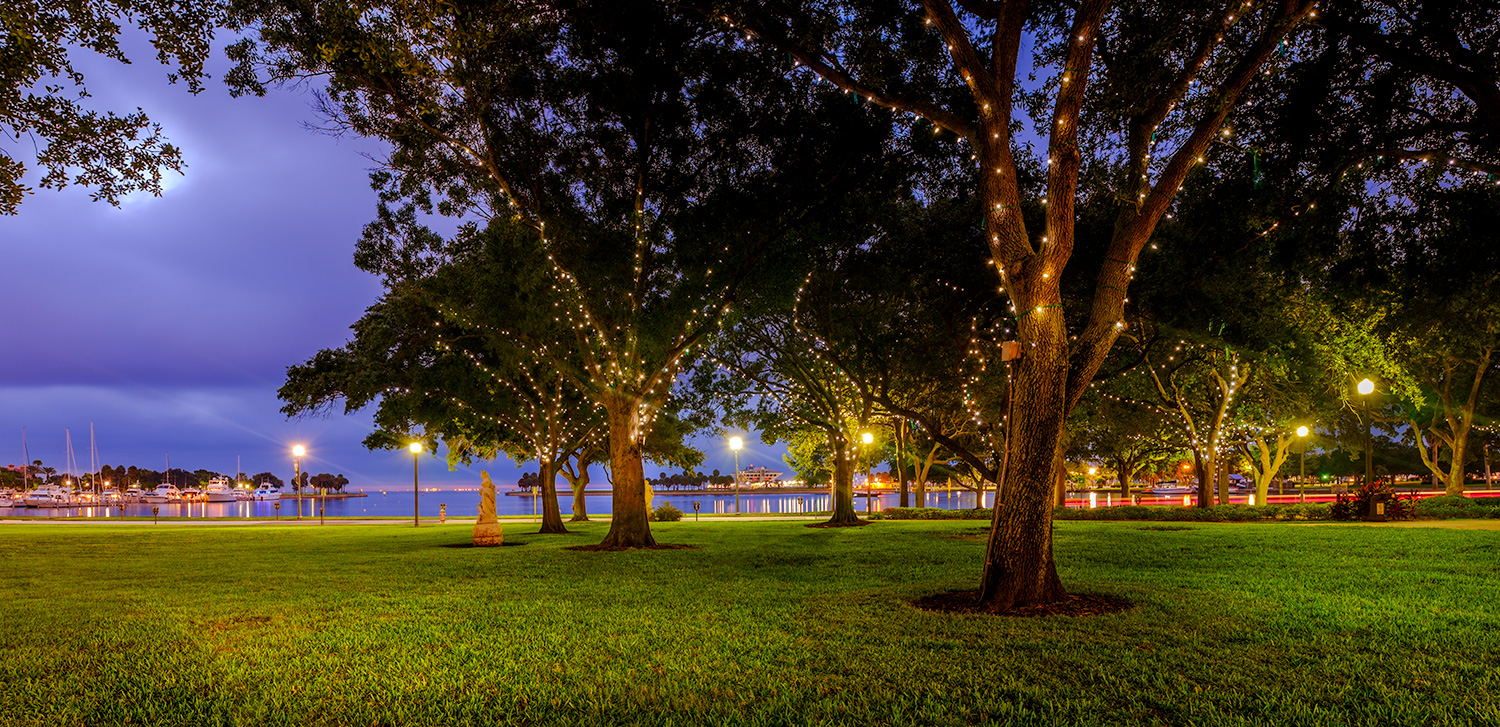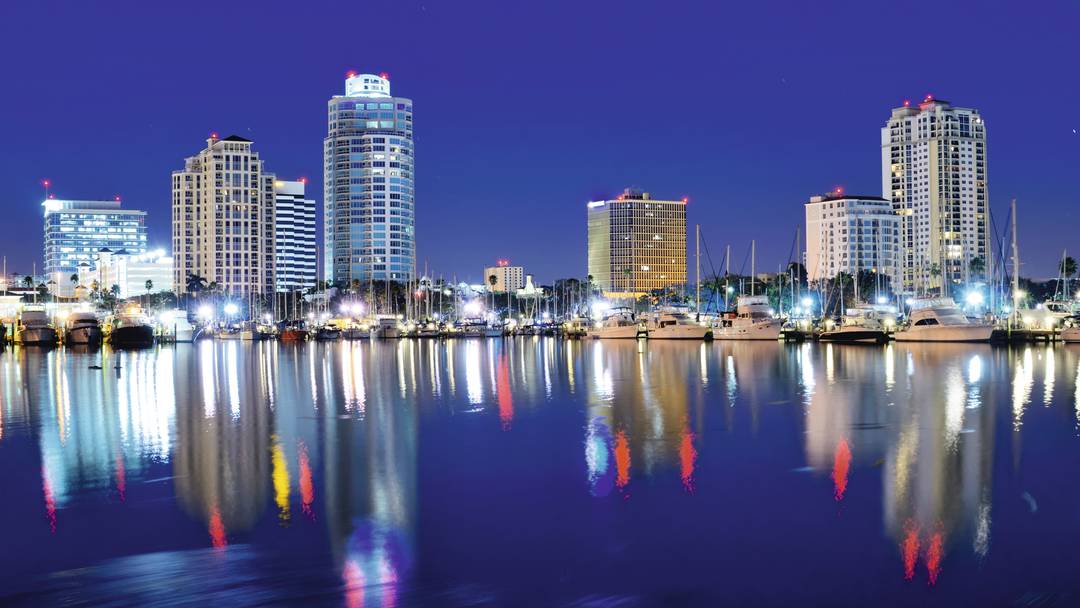 If you are interested in some more facts and statistics for St Pete, you will find it here.
  In a rush? Just a two minutes intro…or just let it roll..