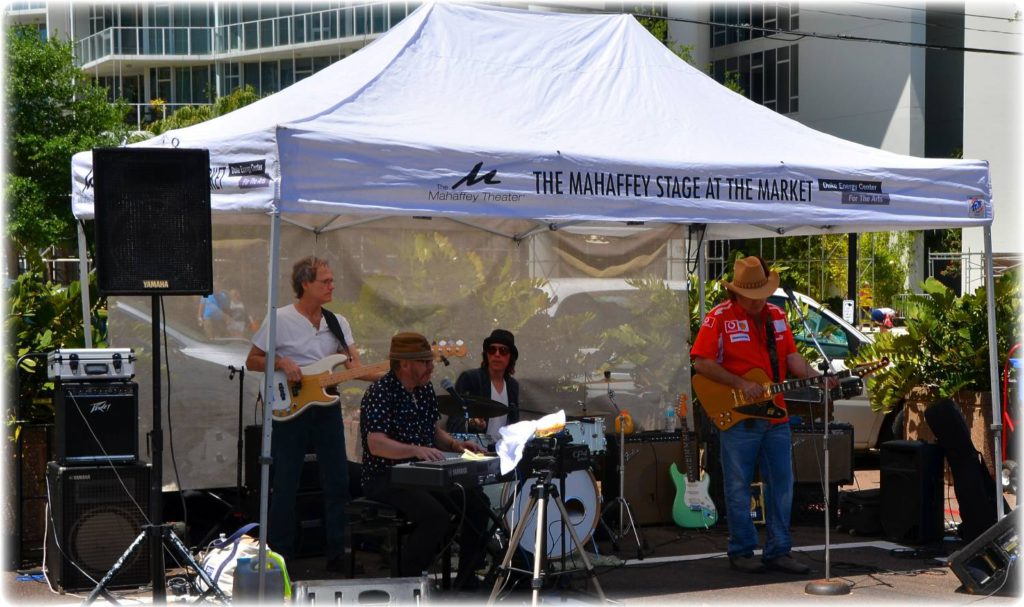 There was a time when almost every town in the US (and the rest of the world too…) had a kind of Market on Saturdays or Sundays. For some reason, this tradition became sort out of dated and vanished. Sad. Because this was before the modern Media World times and this was the place to go to, not just to buy things, but to see other people and exchange gossip and to show off yourself and – even so important – that you was still alive and kicking yourself. But unfortunately, this tradition became replaced by FaceBook, Twitter and the like.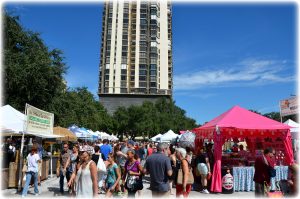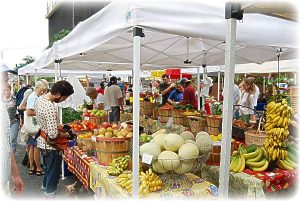 Anyway, this tradition has in many places resurfaced. And that goes for St Pete too. And for just the reasons above, this is the place which everyone visit Saturday before lunch, to start the weekend activities. Either just to meet friends, or to let their dogs say hello, or to ventilate their children.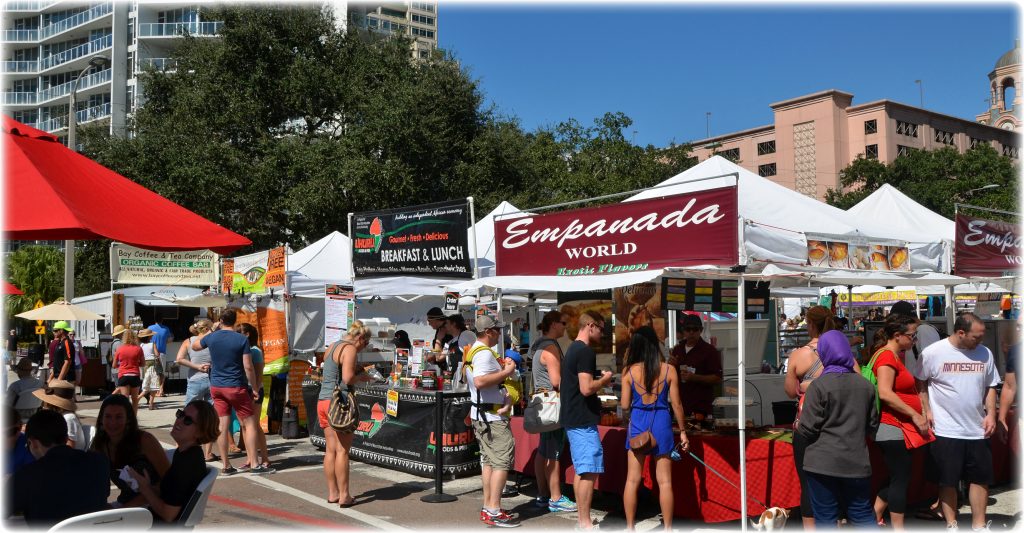 The market first opened in November 2002. The market runs every Saturday from 9–2pm in downtown St Pete. You can buy almost anything from art (perhaps not Piccasso…), strange herbs, fruits, veggies, cosmetic miracle creams, Richter-10 Carribean sauces, well, you name it. And the different food-trucks offer you all types of around-the-world food (e.g. Greek, Italian, French, Belgian, German, Polish, British, Cuban, Mexican, Ecuadoran, Colombian, Thai, Ethiopian, Cajun, Vegetarian, and more). And at the centerstage, there is always a band or group of musicians entertaining you. And people are dancing, an early Saturday Morning when they are supposed to be home and sleeping to recover from last nights party, which ended only hours ago..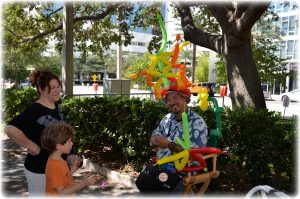 Or you just sit down, watching people passing by. Because here you can see all types. And this is the place where residents mingle together with tourists and all feel very Floridisch… The market is located at the parking space of Progress Energy in down-town St Pete. Parking the car can be a problem, but bring comfortable shoes! And after the Market, Central Avenue with shops, bars and restaurants are only 5 minutes away!